---
---
---
>>

Grab Your Cowboy Hat & Boots!

Montgomery is Texas' third oldest town and considered the birthplace of the Texas Flag. In its early days, Montgomery was the trade center for a large farming area, where stagecoach, railroad and telegraph lines crossed. In the 1850's, Montgomery experienced a building boom with some of the fine homes remaining today. Descendants of original or early owners still occupy them in many instances.

The Civil War halted progress, but by 1900, numerous mercantile establishments were in business, as well as three cotton gins, railroads active with freight and passengers, five hotels and boarding houses, doctors, dentists and lawyers. Later when the railroads by-passed Montgomery and the county seat moved, it reverted back to a quiet, peaceful little town that is loaded with history.

Take the opportunity to visit the quaint little town of Montgomery. For more information go to: www.conroecvb.net.
>>

Just Two Minutes Away is Beautiful Lake Conroe!

Lake Conroe is on the west fork of the San Jacinto River. It was built as a joint project of the City of Houston, the Texas Water Development Board, and the San Jacinto River Authority in 1973 as an alternate water source for the City of Houston. The lake has over 22,000 acres of surface water, is 26 miles long and 6 miles wide at the widest point. The average depth of the lake is 20 feet deep; the deepest spot is 70 feet in the river channel. There are 157 miles of shoreline along Lake Conroe.

The lake is bordered on the north by Sam Houston National Forest, which provides an abundance of wildlife such as deer, several species of birds, even alligators. The lake has some of the best fishing around with species such as blue, channel and flathead catfish; striped, white and large-mouth bass; crappie and smallmouth buffalo. Many great restaurants, shops and attractions border the beautiful lake.
>>

Lake Conroe Event Center and KOA

Relax and take time to enjoy the 50 acre facility including a heated indoor pool, fishing lake, hot tub, group fire ring and stage, game room, jumping pillow and many other amenities.

Lake Conroe is located approximately one hour north of downtown Houston. The KOA is conveniently located on Highway 105 West. The physical and mailing address is 19785 Highway 105 West, Montgomery, TX 77356; Latitude 30.382899, Longitude -95.669447.
>>

Ammenities
Beautiful RV park and grounds
Paved drives throughout grounds
All sites have 20/30/50 amp service, water, sewer, cable, patio and picnic table.
Free wifi available around Magnolia Hall and at the GMCMI "Wifi Cafe"
Comfort stations containing restrooms and showers are available along with two laundries
Check out the facility at www.koa.com/campgrounds/lake-conroe/.
>>

Other Convention Information
GMCMI Great Geocache Bash will be conducted offering a treasure hunt for the adventure seeker. Please bring your hand held GPS devices. First timers welcomed.
Rooms available (at no charge) for club gatherings, social gatherings, etc. Contact Kim to reserve.
Golf cart rental is available. Contact Kim for more information.
Can't come for the entire week? Call Kim at 612.501.4600 for more details.
We currently have the KOA Campground reserved for our Convention. On February 21, 2014 reservation confirmations will be made with the KOA. Reservations after that date will be on a first come, first serve basis made thru Kim Weeks. You may cancel at any time before February 21, 2014 and be refunded minus $25 cancellation fee. For cancellations after that date, the cancellation fee is $75.
If you wish to stay after the convention, KOA has offered a special rate of $30 per night (reg. $41). Please call 800.562.9750 for reservations.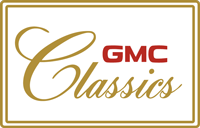 >>

GMC Classics Spring Rally

GMCMI is happy to announce that the GMC Classics will be utilizing our Spring Convention as their Spring Rally. Additional information will be posted for GMC Classics members at www.gmcclassics.com.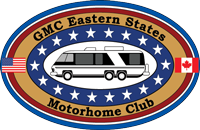 >>

Join the GMC Eastern States Rolling Rally to Montgomery

by Matthew Colie, President of GMC Eastern States
The plan is to marshal at the Natches Trace Trail head on March 17 and run the trace for a couple of days with stops along the way and arrive in time for the first ice cream social.  If you wish to read more about it, download:
https://www.dropbox.com/s/d42zz7f7pe15yqe/Natches%20Trace%20to%20Montgomery.pdf.

GMC Eastern States membership is not required. This is coming up fast and we need to know the level of interest before January 31 and need commitments by February 14.

If you might like to join us or wish additional information, contact me as soon as possible at .
>>

CPR/AED Certification and Recertification Classes Available

Two years ago at Spring Convention in Shawnee, GMCMI held classes and 22 members became certified to operate the GMCMI defibrillator. Recertification is required every two years. We have made arrangements for training at Montgomery. It will be held on Thursday, March 20 from 1:00-5:00 pm. The cost for certification is $50 and recertification is $35. If you have questions or are interested, please check the box on the registration form or contact Kim directly.
>>

 Pineblock Derby is Back!

Get those GMC racers out of the closet and fine tune them for the Derby! Need a kit? Basic kits are available for $12.00 plus $7.00 for shipping from Ray Swartzendruber at (574.457.3564) or Jim Kanomata/Applied GMC at (800.752.7502).
>> GMC Motorhome is 40 Years Old!
At the two 2013 GMCMI Conventions we honored the 1973 GMC Motorhome owners with a custom license plate frame. GMCMI will continue honoring our vintage vehicles as they celebrate their 40th.